Virat Kohli is a successful Indian national team captain. He is called the king of the cricketing world because all the traditions of cricket are hidden in him.
Virat Kohli is an Indian international famous cricket player. He is also a middle-order batsman, right-arm medium bowling.
When he plays as an Indian player, he understands the quality of his game, not playing for himself but playing for the country. He does both bat and ball; especially he likes to bat.
His father always understood his interest and inspiration in cricket, and he believed that one day he would be a much bigger player.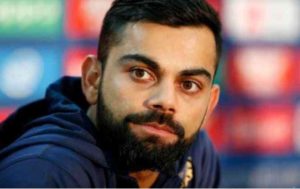 You have given a great deal of responsibility and leadership, which is a select quality of a player. Virat Kohli loved cricket as a kid and imitated various cricketers. Currently, King Kohli is very well known in the world. How to play cricket and how to enjoy cricket is revealed through the Virat Kohli.
Virat Kohli Biography-Facts
Full Name
Virat Kohli
Nickname(s)
Chikoo
Run Machine
Chase Master
King Kohli
Nationality
Indian
Age (as in 2019)
31 Years
Date of Birth
5 November 1988
Birth Place
Delhi, India
Father
Late Mr Prem Kohli (Criminal Lawyer)
Mother
Saroj Kohli
Brother
Vikas Kohli (Elder)
Sister
Bhawna Kohli (Elder)
Spouse
Anushka Sharma
Profession
Cricketer (Batsman)
Educational Qualification
12th Pass
Schools
Vishal Bharti Public School, Delhi
Saviour Convent Senior Secondary School, Delhi
Zodiac Sign
Scorpio
Religion
Hinduism
Caste
Khatri
Address
Uttam Nagar, West Delhi, Delhi – 110059
Hobbies
Cooking, Playing, Travelling, Acting, Workout
Likes
Tennis, Punjabi Music, Driving, Get-Togethers, Sushi, Football
Dislikes
Crowded Environment at Home, Sitting Idle for a Long Time, Dirty Surroundings
Height (approx.)
176 cm (5' 9")
Childhood & Early Life
Kohli was born on 5 November 1988 in a Punjabi family in Delhi, his father's name was Prem Kohli, a lawyer by profession, his mother's name was Saroj Kohli, and she was a homemaker, an elder brother (Vikas Kohli). He had an elder sister (Bhavna Kohli). His mother says he took up his bat at the age of three, and started playing cricket with his father.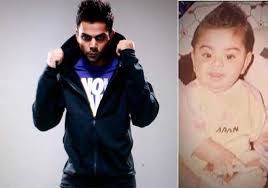 Kohli grew up in the street of Uttam Nagar and studied at Vishal Bharti Public School. Seeing Virat's performance, his neighbors told him that he should not waste his time playing cricket in the street but should play on a big scale or he should choose the profession of cricket.
So his father got him enrolled in Delhi Cricket Academy when he was nine years old, most of the people in India love cricket, but cricket career is precarious in those days and maybe even today. There are very few people who want to make a career in the field of cricket.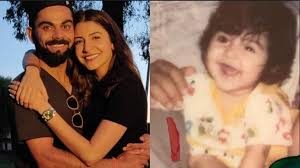 But if you find a supporter like his father and neighbors, then you get success quickly Kohli was also good in his studies and always got good marks and passed in school.
Virat Kohli Awards
Sir Garfield Sobers Trophy (ICC's best cricketer): 2017
ICC ODI Most Popular Player of the Year: 2012, 2017
The captain of the ICC's best Test team: 2017
Padma Shri: 2017
ICC ODI Team of the Year: 2012, 2014, 2016, 2017 (captain)
Arjuna Award: 2013
Rajiv Gandhi Khel Ratna: 2018
Virat Kohli Land Records
Fastest century: The fastest century for the ODIs Indian team is just 52 balls.
Fastest Indian player to score 1000, 5000, 6000, 7000, 8000, 9000, 10,000 and 11000 runs in ODIs.
The fastest player in the world to complete 10, 15, 20 and 25 centuries in ODIs.
A single-handed batsman in Test history, ODIs and T20Is at the same time, averaging 50 runs.
Reaching the target of a thousand runs in the Twenty20 World Cup is the second-fastest in the world.
He is the first Indian cricketer to score three centuries in ODIs.
The international cricket career was successful in scoring 15,000 thousand runs.
Only 363 innings of 17000 thousand runs were recognized as the fastest batsman.
Most ODI runs in a calendar year by an Indian cricketer 2010, 2011, 2012, 2013, 2014, 2015, 2016.
An Indian cricketer scored 2828 runs in 2017, the highest number of international runs in a year.
Virat Kohli Father Name:
Prem Kohli
Virat Kohli is the youngest son of the late Prem Kohli. He was born on November 5, 1988, in the Punjabi Khatri family. Kohli was always a cute chubby kid, which his father loved a little more.
Prem Kohli was a good criminal lawyer in the profession and the family depended on him. Prem Kohli recognizes the talent and interest of his youngest son. Virat was only 3 years old when his father handed him the ball.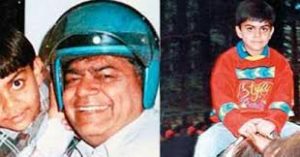 It was then that he realized the brighter future of his young son. He was admitted to West Delhi Cricket Academy when he was only 9 years old. He trained at the academy under the great prince Sharma and also played matches at the Sumit Dogra Academy.
His father was the leader of the Virat Kohli career. Prem Kohli died prematurely in 2006 due to a brain stroke. This made Virat Kohli a little weak and then he was only 18 years old. But Virat loved cricket as much as he did to keep his father's memory in mind.
Virat Kohli Mother Name:
Saroj Kohli
When Love was out fighting for his family on a criminal case, Then his mother, Saroj Kohli, took care of the children with their responsibilities. After Prem Kohli's premature death, they became very weak financially in their family.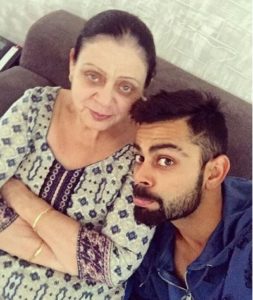 But Saroj Kohli would have given them courage and guidance in their careers. Singularly helped them to recover from their loss. From there, as a single parent, he did a great job of keeping the family together. When each member approaches the height of their career.
Virat Kohli Sister Name:
Bhavna Kohli Dhingra
The eldest of the siblings, Bhavna Kohli, who was very responsive. Thinking Bhavna Kohli would always give Virat advice and think about his career.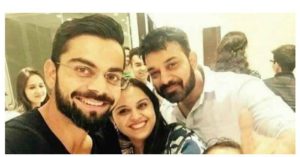 Bhavna is happily married to Sanjay Dhingra with 2 children, Mehak and Ayush who are pretty close to their mamu, Virat. The two kids even make a frequent appearance on Virat's social media handles.
Virat Kohli Brother Name:
Vikash Kohli
Vikas Kohli and Virat Kohli They both performed together at the Cricket Academy. The communication between their two brothers was very good at cricket. Vikas Kohli was always with him as the ideal brother.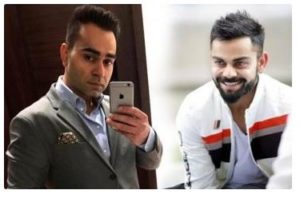 Vikas Kohli has a son named Aarav Kohli. Virat is seen sharing some off time at home with his nephew, Arv, besides cricket. Bikash and family will also be seen supporting the RCB squad during the IPL season.
Virat Kohli Wife Name:
Anushka Sharma
Virat Kohli is married to Bollywood's famous diva and one of the most popular and best actresses of the current Hindi film industry, Anushka Sharma. Anushka Sharma is currently one of the top 10 in the film industry One of the Indian actresses.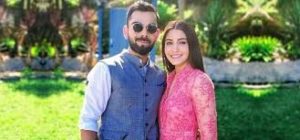 Virat Kohli and Anushka Sharma have been dating the couple together since 2013. The famed couple finally got married on December 11, 2017. Their amazing wedding photos and sparkling love bonds spread all over India.
Virat and Anushka are some of the most recognized and followed couples in the country. In fact, big brands like Manowar, Google Duo, and even marketing campaigns with two stars including many popular TV ads.